Top Rated Dutchess County Moving Company
- We are a locally owned and operated family owned moving company based out of Beacon, NY.
- We offer Residential & Office Moves, Commerical Moves, Eviction Services, Packing, and Loading & Unloading Help
- Over 100+ 5 Star Reviews on Google!
Individual Approach
A dedicated Relocation Manager ensures flawless relocation ensuring a satisfying experience.
Best Treatment
We protect your home with blankets, keep floors and walls scuff-free.
Professional Team
Our certified members are uniformed, courteous, background-checked.
Customer Satisfaction
We aim to deliver exceptional service, and earning their loyalty and trust.
We've revolutionised the way moving are started
We've revolutionised the way businesses are started
Book Now
How It Works
We offer Residential & Office Moves, Commerical Moves,
Eviction Services, Packing, and Loading & Unloading Help
Choose Your Move Details

Enter your desired move date and relocation zip codes.

Enter Your House Type Details

Select your approximate move size, origin and destination entrance types, and additional rooms if needed.

Your Account Page Is Created

Congrats! You can proceed to your account page to manage your move details and book yourself.
Being in the transportation and relocation industry, we strive for superior customer satisfaction driven by the integrity, teamwork, and innovation of each Extra Help Movers employee.
Our vision is to become "the customer's first choice" for moves across Dutchess County, and surrounding areas. We want to make sure your moving experience is fantastic, to make that possible your moving team has been picked, and trained by the owner Xavier Jimenez himself.
Read More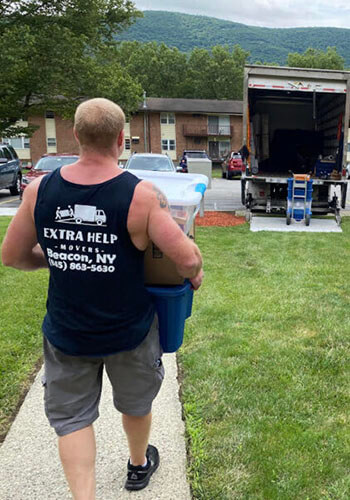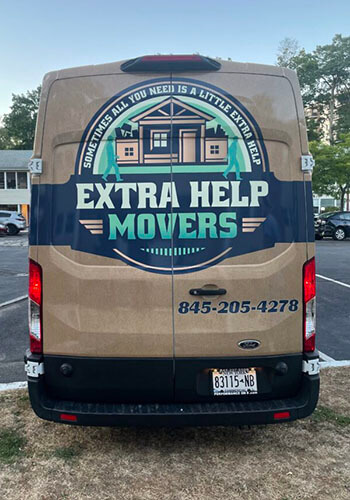 OUR SERVICES
Extra Help Movers will help you to relocate from one place to another with ease and convenience. Whether you are moving to a new home or office, we provide a range of options to make your move smoother and less stressful. We offer a convenient and practical solution for anyone who is planning a move. With Extra Help Movers, you can have a stress-free and successful relocation experience.
At Extra Help Movers we provide quality, professional and affordable moving services for the best price.
Beacon, NY Based Professional Movers. Years of experience. Family Owned and Operated.
View All Services
We will be happy to assist you with any questions or concerns you may have.
If you require assistance with any aspects of our moving services, please feel free to reach out to our service department.