Moving is well-known as one of life's most stressful necessities, especially in New York. Even with short-distance moves, such as moving from one side of the city to another, the logistics involved can be overwhelming and time-consuming. In addition to the move, you have to package and label all your belongings and bubble wrap all your fragile items to ensure their safety across town. We offer high-quality local moving services for your home or business. Our professional and friendly movers will treat your belongings with care to make sure all of your property reaches its destination safely.
Moving to, from, or within Dutchess County is a big task. One that requires the assistance of professionals movers in Dutchess County NY, who can make the process faster and easier. And you need not look further than Extra Help Movers! Extra Help Movers is known to be a high-quality moving company able to assist you with a wide range of moving services – from residential to commercial, local to long-distance. With over 10 years of experience, we are one of the best moving companies in Dutchess County and you can rely on us for all your moving needs.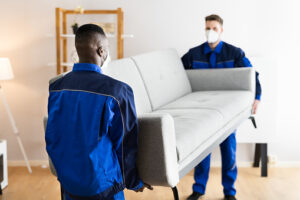 Finding quality movers is an essential part of getting a straightforward and easy move. When selecting a moving company in New York, make sure they provide you with their NYSDOT number so you know they are licensed & insured.
HIRE THE MOST RELIABLE LONG DISTANCE OR LOCAL MOVERS DUTCHESS COUNTY NY HAS TO OFFER
Moving presents you with a number of challenges. You have to prepare and pack all of your belongings for the move,  then safely transport them to your new location. All of that takes a lot of time; doing it by yourself can cause problems both for you and your belongings. That's why you should rely on the expertise of Extra Help Movers. Reserving a moving date with us has never been easier! We put a lot of work into it so that the process is easy and straightforward:
Contact and provide us with the details of your move – Or use our website for a free quote.
We'll give you a free moving estimate and free advice on your move.
Leave everything to our trained professionals and relax. Your belongings are in good hands.
With Extra Help Movers, you don't have to worry about safely moving your belongings. That's our job. With over 10 years of experience, we know how to handle even the most difficult relocations. It doesn't matter if you are moving regular household items, a piano, or your precious artwork. We are up to the task. All that you have to do is point us in the right direction. We'll provide you with a free guaranteed moving quote, so you'll know exactly how much your relocation is going to cost you.
Contact us today and let professionals plan and execute your relocation!
---
CHOOSE MOVERS IN DUTCHESS COUNTY WHO CARE ABOUT YOU
We are a family-owned and operated moving company with years of experience. The most important thing that we have learned after being in business for over 10 years is the importance of the customer. That's why we always put you first and make sure that you feel safe, comfortable, and respected. We work hard to justify the trust that you have put in us. So we take extra precautions no matter what type of items we move. Our almost perfect 5-star rating speaks for itself. Many customers have placed their trust in us to quickly and safely transport their most precious belongings. And we are proud to say that we haven't let them down.
WITH US MOVING IS SAFER FOR BOTH YOU AND YOUR BELONGINGS
One of the most important aspects of our service is that we make moving safer. No longer will you have to worry about hidden fees or damaged items. With us, you get a straightforward relocation on straightforward terms. Our movers have more than enough experience to safely move just about any object.
We treat all items equally and make sure that they reach their destination unharmed. It doesn't matter if you are moving fine art, a piano, or a regular couch. We'll make sure to properly pack and transport it to its destination. 
CHOOSING A MOVING SERVICE THAT YOU NEED FOR YOUR CAREFREE MOVE WITH ONE OF THE BEST MOVING COMPANIES DUTCHESS COUNTY HAS TO OFFER
Our goal is to provide you with everything you might need for your upcoming relocation. We are here to make it easier and faster, no matter what type of relocation it is. That's why we are offering a wide range of moving services in Dutchess County, NY aimed at covering everything you might need to move. It doesn't matter if you are moving your household, art collection, office space, or storing unused items.